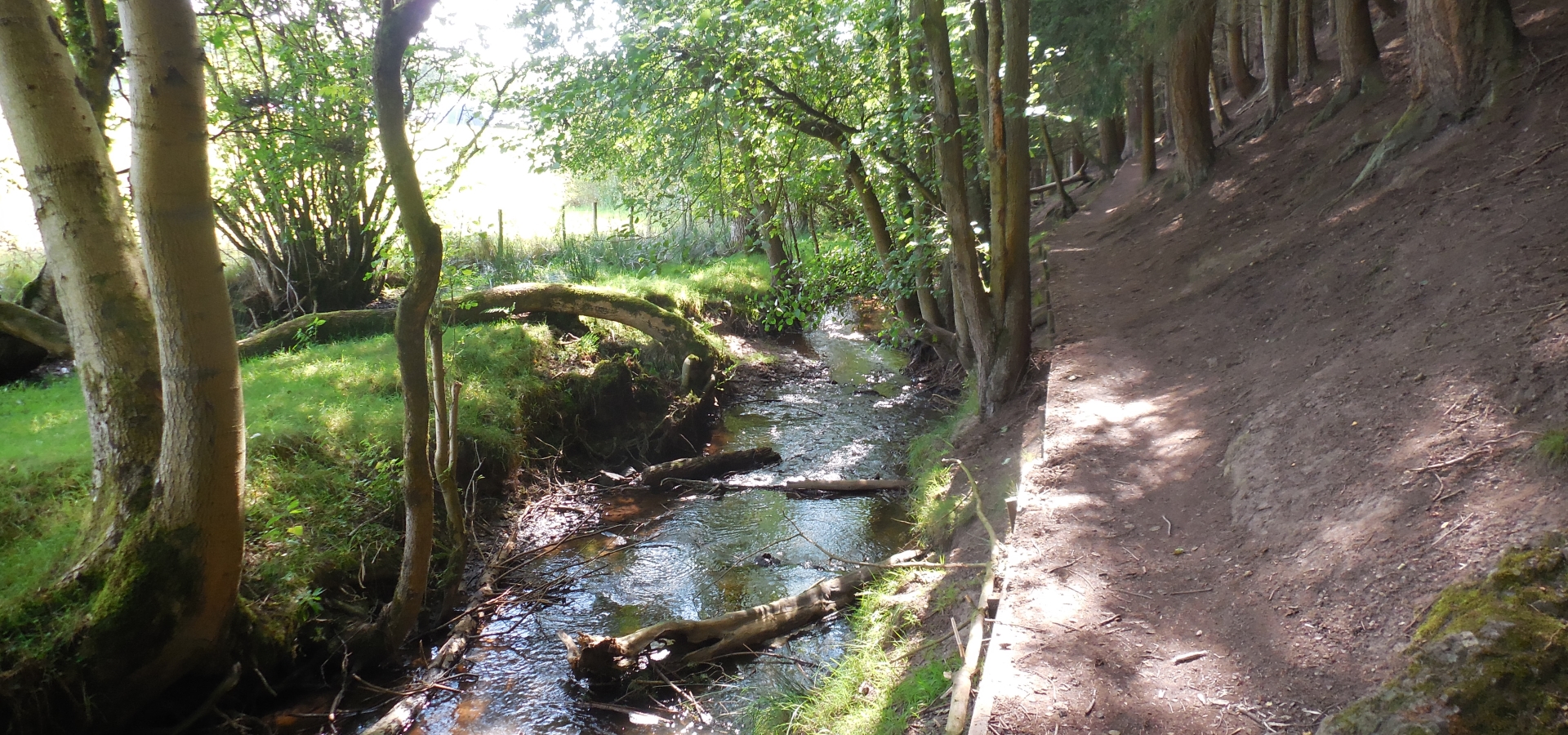 Darnford Brook

Stage 1: Shrewsbury to Bridges
Leave Shrewsbury over the River Severn via the Kingsland Bridge. From the Buzzard sculpture continue along the road and under a bridge. The route is now along Beehive Lane and mostly off road as far as the outskirts of the town. From Meole Brace village you pass through wooded sections of the Reabrook valley before climbing through Bayston Hill to Lyth Hill, where you will get your first prospect of the Shropshire Hills and the delights to come.
There is a short diversion to the Right of Way at Exfords Green SJ457057. Link to map

You will end the day walking beside the Darnford Brook along a valley at the foot of the Longmynd.

Follow the links to download a map and a description of features on the way.

You are strongly advised to take an OS map and/or a GPS to walk the route. Please note the digital OS maps will show the new Main Route from January 2019.