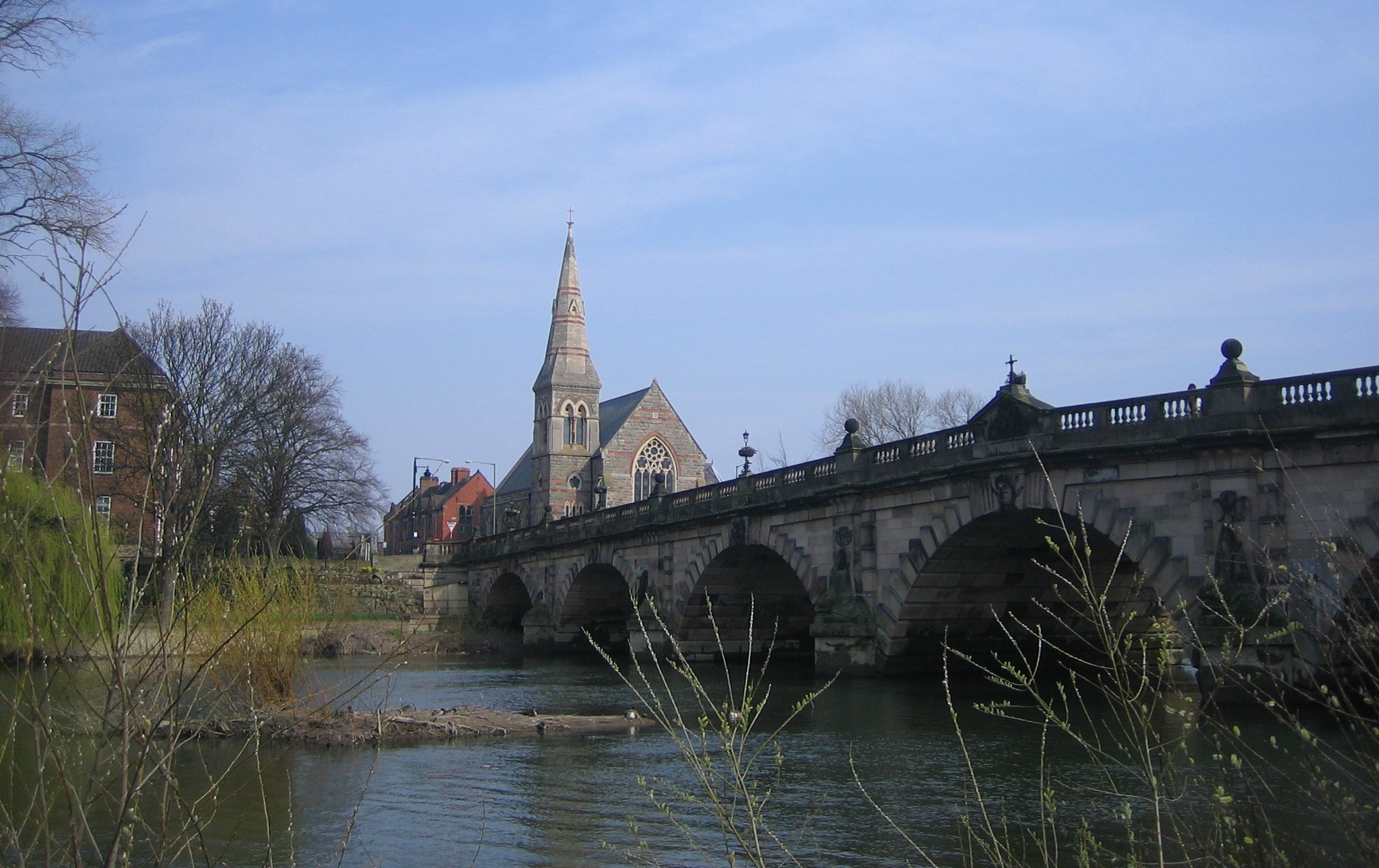 English Bridge
Stage 10b: Haughmond to Shrewsbury
If you are not continuing northwards from Haughmond this stage takes you back to Shrewsbury. There is a bus service number 519 approximately 2 hourly enabling travel to and from Shrewsbury.
From Haughmond Abbey the path veers south west to the village of Uffington and then uses a cycle way along the towpath of the old canal from Newport to Shrewsbury. Finally the route follows the river Severn upstream passing the weir and the English Bridge before the loop round to Kingsland Bridge.
Take care during times when the river is high. The path between SO509145 and SO505139 can be muddy and slippery.