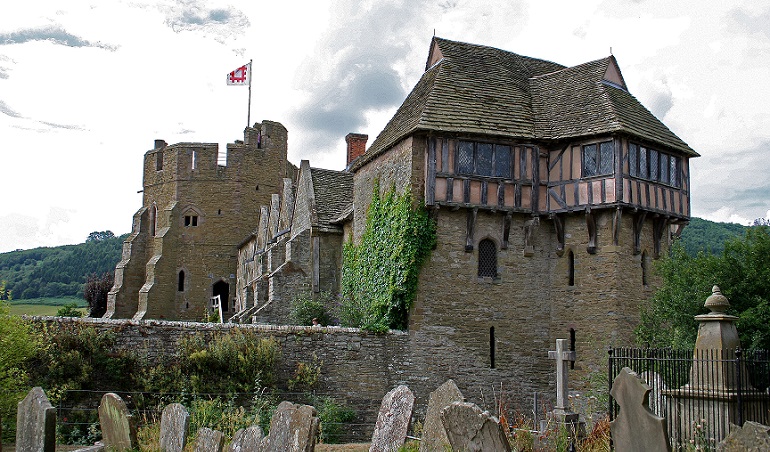 Stokesay Castle

Stage 5: Craven Arms to Ludlow
This stage is a contrast to Stage 4. A climb after Stokesay Castle is followed by a sharp descent to Aldon Gutter (a Shropshire term for a stream in a deep valley).
30.11.21 Warning of fallen tree at the end of Alden Gutter on Stokesay Estate as a result of recent storm. Pass around with care.

The way then meanders to the weir and old mill at Bromfield before following the Teme to Ludlow town.
After crossing Dinham Bridge take the footpath round the Castle and into Castle Square. (The route has recently been changed here). Proceed to The Buttercross where this stage ends.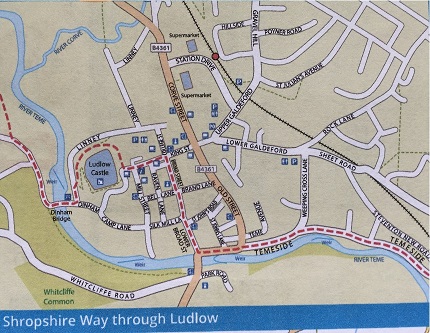 Follow the links to download a map and a description of features on the way.

You are strongly advised to take an OS map and/or a GPS to walk the route. Please note the digital OS maps will show the new Main Route from January 2019.