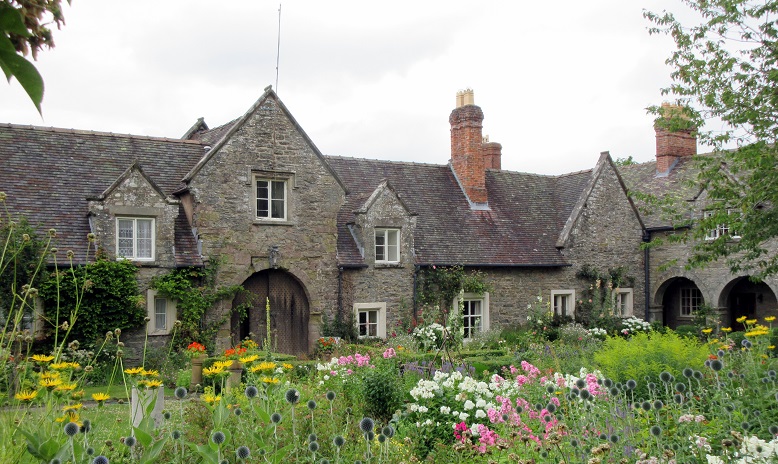 Alms Houses in Clun
Stage 3 Bishop's Castle to Clun
This stage provides a mixture of steep ascents and descents with good views of remote rolling hills and meadowland. For a while the path follows the National Trail of Offa's Dyke before a pleasant ridge walk to Clun.
Notice the striking painted houses with zips as you walk down to the church in Bishop's Castle for Stage 3 of the path.
There is a choice of inns and cafes here.
You are strongly advised to take an OS map and/or a GPS to walk the route. Please note the OS maps will not show the new Main Route until all the work is complete .