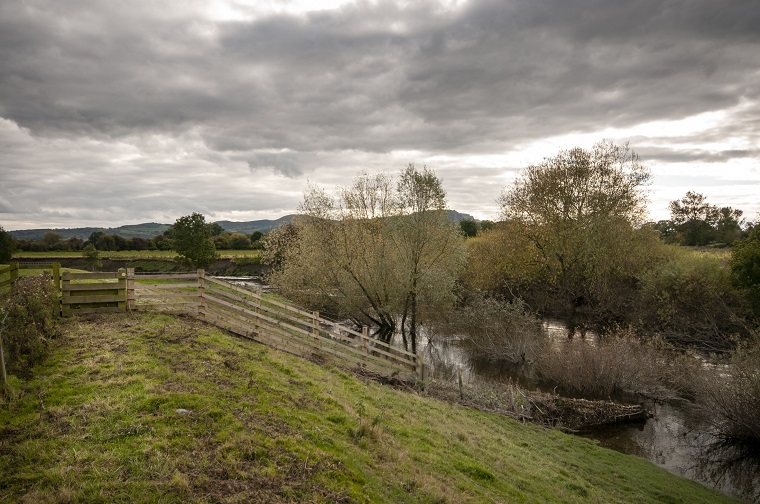 Stage 14: Llanymynech to Nesscliffe
The Argae along the River Vyrnwy

The argae is a flood defence along quite a stretch of the River Vyrnwy as you walk this stage. A warning that in winter after heavy rainfall some areas can be flooded.
The unusual timber framed church of St Peter's at Melverley stands right on the river bank . The Shropshire Way joins the Severn Way here and leaves the village crossing a stile at the road. The lanes can be used as an alternative if the fields are wet. A short deviation to The Royal Hill pub is a pleasant location by the river to pause for refreshment.
Click the link for further information regarding the Archaeological dig at Nesscliffe and tour of Kynaston's Cave http://www.shropshiresgreatoutdoors.co.uk/site/nesscliffe-hills-and-the-cliffe-countryside-heritage-site/
You are strongly advised to take an OS map and/or a GPS to walk the route. Please note the digital OS maps will show the new Main Route from January 2019.