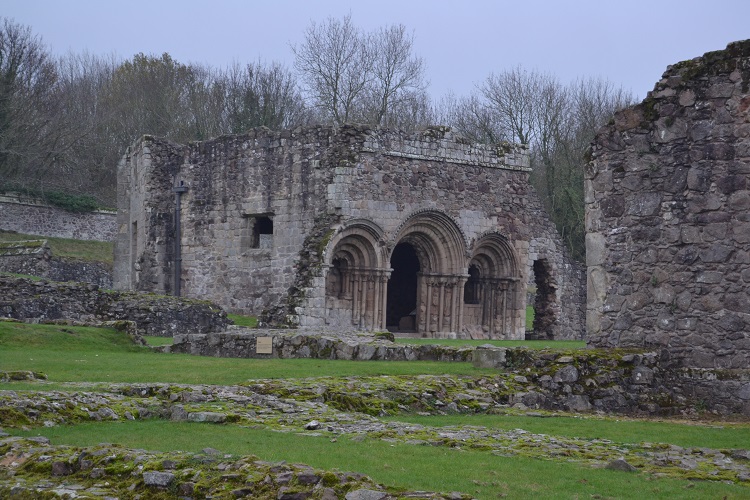 Haughmond Abbey ruins
Stage 10a: Wellington to Haughmond Hill
This stage begins with a new route through Wellington enabling the walker to see the older areas which are now part of Telford New Town. Wellington is a Walkers are Welcome town and has its own Walking Festival in September.
Download a guide for the new route from Ercall Wood, through Wellington to Isombridge

Don't miss the viewpoint as you circle over Haughmond Hill, there is also a platform from which to see the huge quarry excavations.
Haughmond Abbey is an English Heritage property. From here it is possible to get a bus to Shrewsbury.